Back And Forth Mix vol. 2. od DJ Zerwox
TrackList:
Prefuse 73 - Whisper In My Ear To Tell Me You Hate Me
Problematic Introduckshn over Fly Girl Talk instrumental
Tomoyasu Hotel - Battle Without Honor Of Humanity + ODB - Shimmy Shimmy Ya/Non-Prophets-Damage (accapella)
Non-Prophets - Damage (album)
Pack FM - Stomp
Lady Soverign - Random
Curse Ov Dialect - Multicultural Markets
Edan - The Science Of Two feat. Insight
Nujabes - Mystline + Ursula Rucker-Church Party
Wu-Tang Clan - Reunited rmx by funkstorung
Zerwox-Produkcni Pokus 3 + Kool Keith - Drugs (accapella)
DJ BC & The Beastles - Buildin My Life
Gnarls Barkley - Just A Thought
Atmosphere - Get Fly
Ice Cube & Paul Oakenfold - Right Here, Right Now
Five Deez - Latituse (Side To Side)
Necro-Fire (instrumental) + Tafrob - Nuda V Brně (accapella)
Antipop skit
Dead Prez - Hell Yeah
Santa Esmeralda - Din't Let Me Be Misunderstood
Eyeda & Abilities - One Twenty
Warcraft2 Main Theme + The Herbaliser feat. Rakaa Iriscience - Verbal Anime (accapella)
Orion feat. James Cole - Zápas
Všechna práva vyhrazena - ©ZERWOX 2003 & ©PHATBEATZ.cz 2003
8667 x přečteno

3730 stažení

1025 přehrání
MP3 Bank
Akce
legální stěna PBS, Třebíč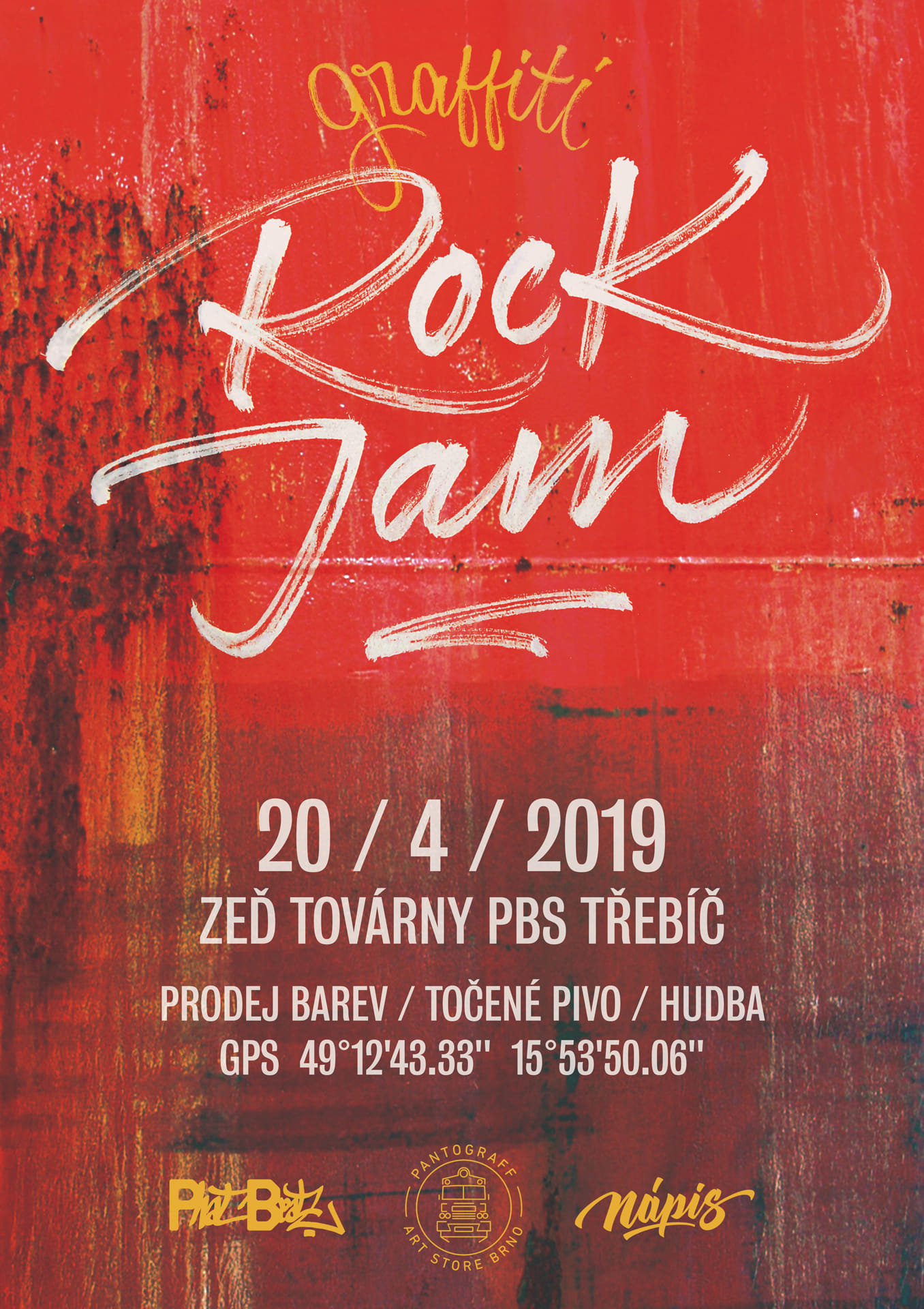 12. Graffiti Rock Jam na legální stěně PBS v Třebíči.
Zajištěn pitný režim i občerstvení, stejně jako mobilní Pantograff art store stánek s prodejem barev, latexů atd.
začátek: 11.00
vstup: zdarma
info: www.facebook.com/events/324287125066383