Lost In Inebriation (Another Jonny Local Excursion) od DJ Tuco
Umělec: DJ Tuco
Track: 1
Styl: Hip-Hop
Rok: 2003
Délka: 52:58 minutes (36.89 MB)
Formát: MP3 Stereo 44kHz 97Kbps (VBR)
Tracklist:
Intro - 1
William Bell - I Forgot To Be Your Lover
Mike Jones - Still Tippin' (Diplo Remix)
T.I - Rubber Bandman
Tuco - Rubber Bandman (Chopped and Screwed)
Intro - 2
Spank Rock - Backyard Betty
Gwen Stefani - Hollaback Girl (Jonny's Screwed Edit)
Missy Elliot - Pass Da Dutch
MIA - Galang (Remix)
Mya Feat: Jay Z - Best Of Me
Z Trip - Furios
Pharell Feat: Gwen Stefani - Can I Have It Like That
20 Fingers - Short Dick Man
Young MC - Know How
DJ Assult - Fuck You Hoe
Amanda Blank - Get Um Girl
Damian Marly - Welcome To Jamrock (Semtex and Slivovice Blend)
Tati Quebra Barraco - Boladona
Spank Rock - Top Billin' From Far Left
Low Budget - Call It Murder
Eurythmics - Sweet Dreams
Vex'd - Gunman
Dizzee Rascal Feat: D Double E - Give You More
Mark One - Bang Bang Boy
Lady Sovereign - Cha Ching Cheque 1 2 (Remix)
DJ Assult - Wiggle And Jiggle
Chipset - 50 Ways (Rockwell Version)
Destruction - VIP
Basement Jaxx - Red Alert
Fallcy and Fusion - Groundbreaker
Low Budget - What You Know
Plasticman - The Search
Mark One - The Fight (Plasticman Remix)
Green Velvet - Flash
Wiley - New Era Ice Pole (Instrumental)
Mark One Feat: JSD - Stand Up
Run Tings - Tribe Vibes
DJ Shadow - Right Thing (Tokio Ghetto Tech Remix)
Beastie Boys - Shadrach
Spank Rock - Bump
J Dilla - Nothin' Like
8703 x přečteno

3582 stažení

660 přehrání
Akce
legální stěna PBS, Třebíč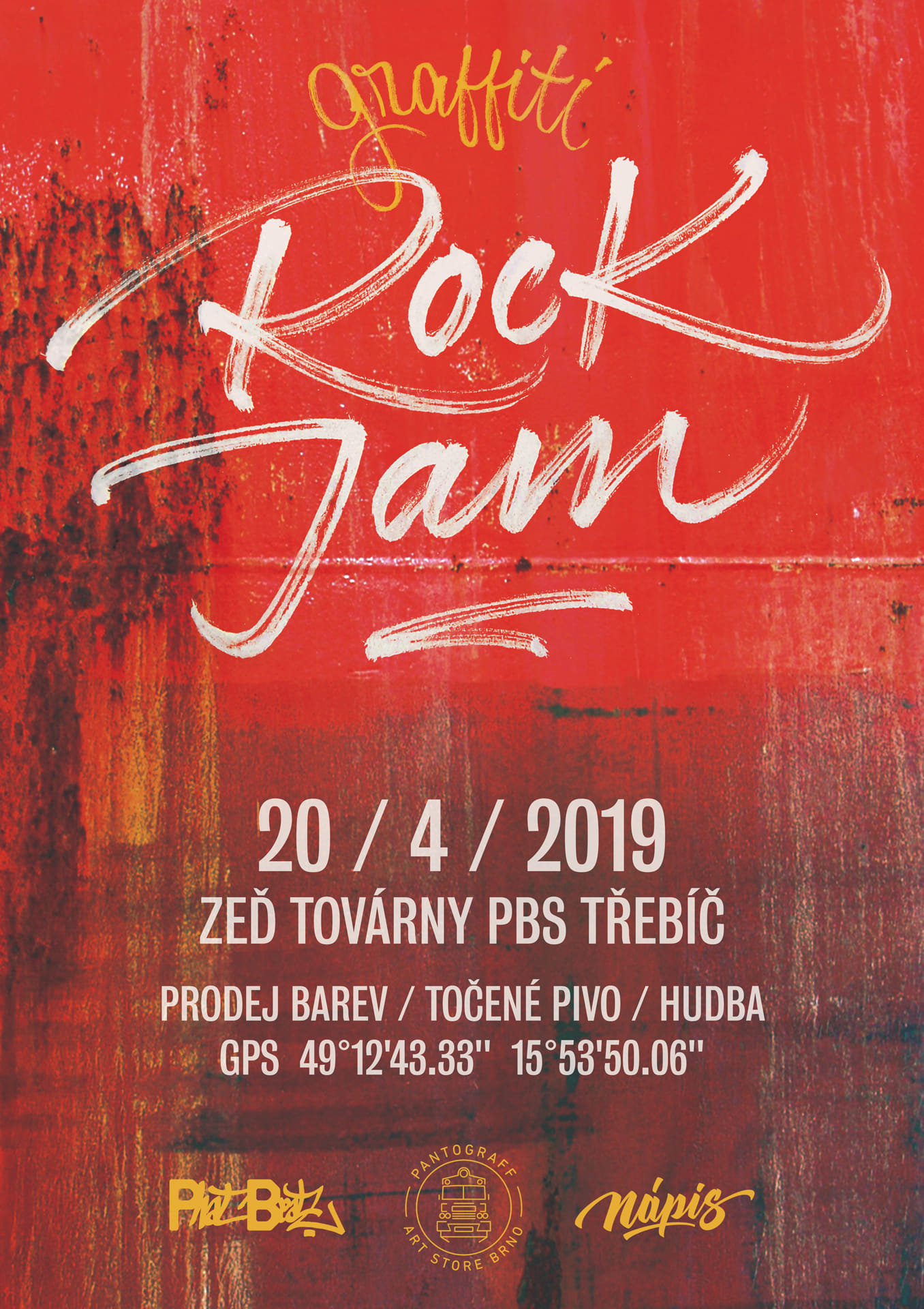 12. Graffiti Rock Jam na legální stěně PBS v Třebíči.
Zajištěn pitný režim i občerstvení, stejně jako mobilní Pantograff art store stánek s prodejem barev, latexů atd.
začátek: 11.00
vstup: zdarma
info: www.facebook.com/events/324287125066383